Part 3 of my research in this area is dedicated to Anthropomorphic characters in TV.
My favourite example (and the one I'm going to start off with) is Foster's Home for Imaginary Friends.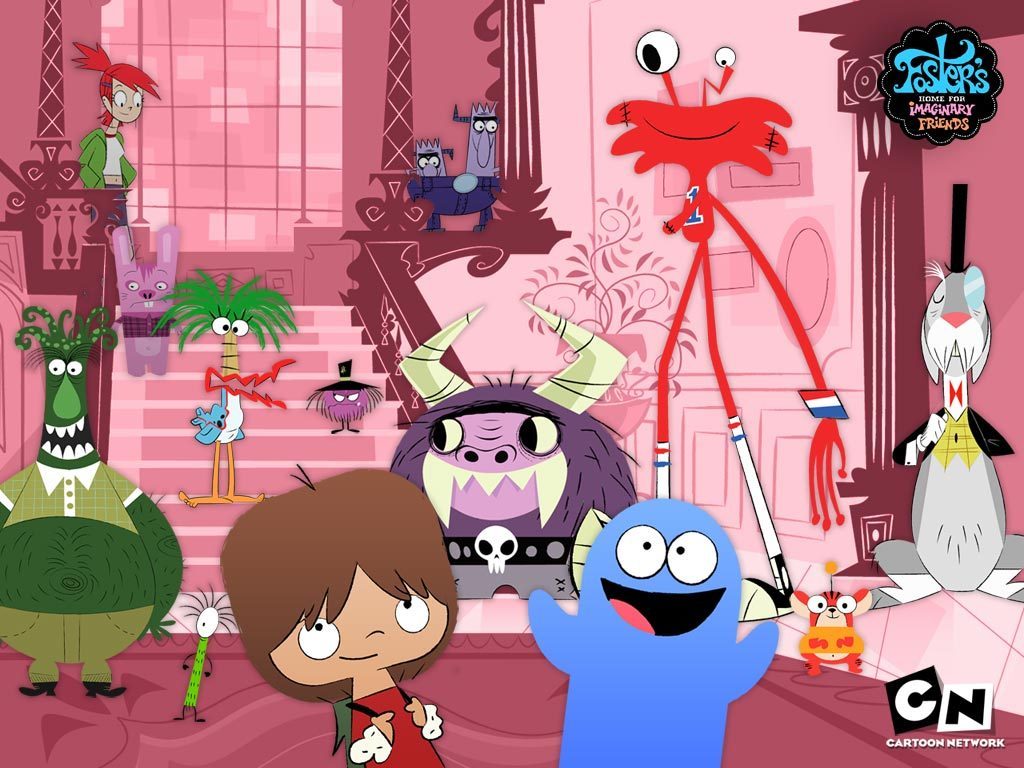 (FanTheories, 2015)
One of the main characters in the show - Coco, is literally designed based on a desert island. Her body is the wreckage of an aeroplane and her head is a palm tree, with her mouth being a deflated life raft.
There are hundreds of characters shown throughout the show, with countless designs being based on inanimae objects. Sponge characters, slime characters, anything you can imagine is likely to have been shown at some point.
See what I did there? ;)
The Amazing Adventures of Gumball
(KnowYourMeme, 2014)
Also shown on Cartoon Network, The Amazing Adventures of Gumball features characters made from all kinds of different things. In the picture above alone there is a piece of toast, a banana, some potatoes, a cactus, as well as several other characters.
The difference between Foster's and Gumball is that Gumball tends to use actual images of items for some characters, creating a completely different style. As you can see from the image the banana and the slice of toast are both made from photos of the objects, while other characters remain illustrations. This change in style makes them more interesting and gives more diversity to the characters, and it's interesting to see how the styles together give off different feelings for different characters. This is something I would quite like to look into for my own research - how would my characters look in the real world if they had a more illustrative style? Would they have the same effect and be as believable?
Adventure Time
(Playbuzz, 2015)
Another one of my favourites :D Adventure Time is just one great big Anthropomorphic party. Characters made of food, rocks, bugs, clouds, anything you can think of and beyond is probably there. I love Adventure Time's character designs because though some of them are kinda weird, they still make sense..? I shouldn't look at a giant Bouncycastle Princess or a character made from a human heart and think oh cool that works, but they do. Adventure Time teaches me that anything can be a character, and I find that really inspiring. Thank you Adventure Time. <3
I'm going to add more of these as I come across them, and there will be some that I'm forgetting but I think the 3 I've listed are good examples to start off with. Thanks for reading!